Latest Tax Update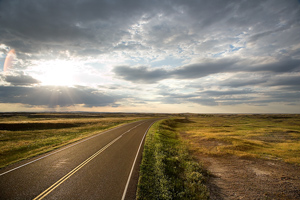 Beginning on January 1st, 2020

,

the standard mileage rate for use of a car are:
57.5 cents per mile for business miles driven, down one half of a cent from the 2019 rate
17 cents per mile driven for medical or moving purposes, down 3 cents from the 2019 rate
14 cents per mile driven in service of charitable organizations - remaining unchanged
2019 Mileage Rates The standard mileage rate for business driving for 2019 was 58¢ per mile.

The medical and moving rate for 2017 was 20¢ per mile for medical or moving purposes. The charitable rate was 14¢ per mile driven in service of a charitable organization.
Failure-to-File Penalty
Effective for tax years beginning after December 31, 2009, the failure-to-file penalty for Partnerships and S Corporations has increased from $89 per month to $195 per month.
Client Advisor
Our message to our clients during the current health crisis.
How long should you keep tax records? If your attic is getting filled up with old records, perhaps this will help.
What does "Enrolled Agent" mean?
Preparing for My Tax Appointment
Statements and documents that are necessary to prepare your income tax return.
Should You e-file?
There are many benefits to filing your tax return electronically. We will e-file your tax return(s) for free if you choose to have us prepare them for you.
Key Federal filing dates for Individuals are listed here.
Where's My Refund?
IRS Alerts
Visit this page to stay abreast of the la
Smart Finance
Have you noticed that most major banks are announcing record profits? What can you do to become a smart bank shopper? Here are some tips.