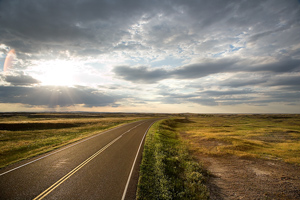 Beginning on January 1st, 2023

,

the standard mileage rate for use of a car are:
65.5 cents per mile for business miles driven, up 3 cents from the 2022 midyear rate increase
22 cents per mile driven for medical or moving purposes, consistent with the increased midyear rate in the second half of 2022
14 cents per mile driven in service of charitable organizations - remaining unchanged
2022 Mileage Rates The standard mileage rate for business driving for 2022 for the months of January through June 30th was 58.5¢ per mile. For July 1st through December 31st the rate was increased to 62.5 .

The medical and moving rate for 2022 was 18¢ per mile for January through June 30th, 2022 and increased to 22¢ for the second half of the year. The charitable rate was 14¢ per mile driven in service of a charitable organization for the full year.
Failure-to-File Penalty
Effective for tax years beginning after December 31, 2009, the failure-to-file penalty for Partnerships and S Corporations has increased from $89 per month to $195 per month.